You can withdraw Counter Party Token from your Zaif account to an external Counter Party Token address through the Zaif website.
Important Note
*It's not possible to delete or reverse Counter Party Token withdrawals once they have been sent. Please make sure you have the correct amount and withdrawal address selected before commencing a transfer.
1. Log into Zaif.
2. Go to the Account Page in the top right corner.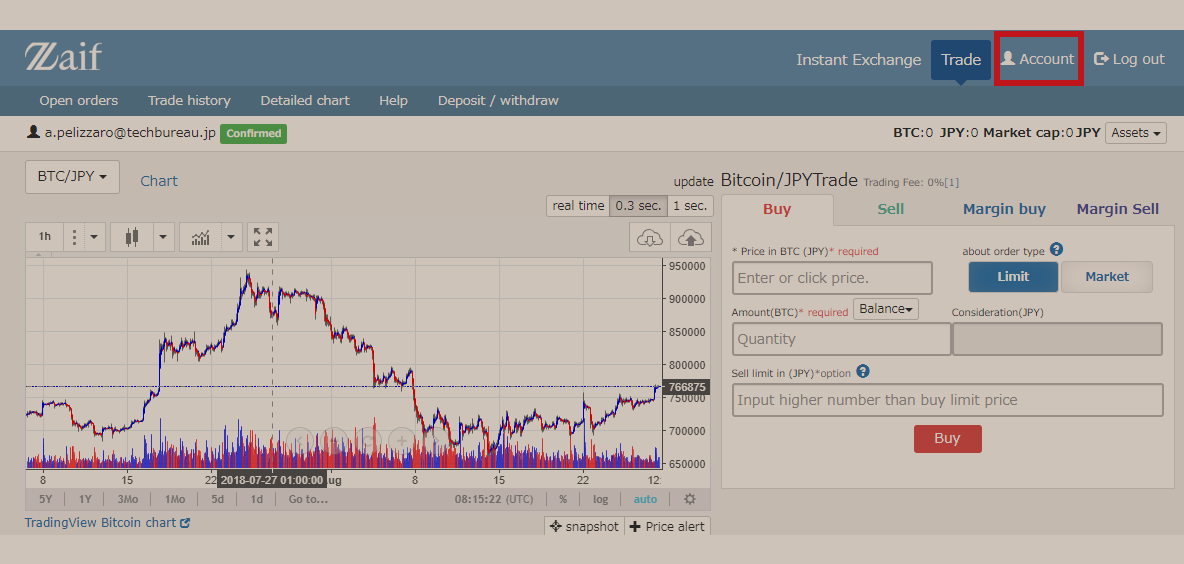 3. Once you are on your Account Page, click the Counter Party Token icon.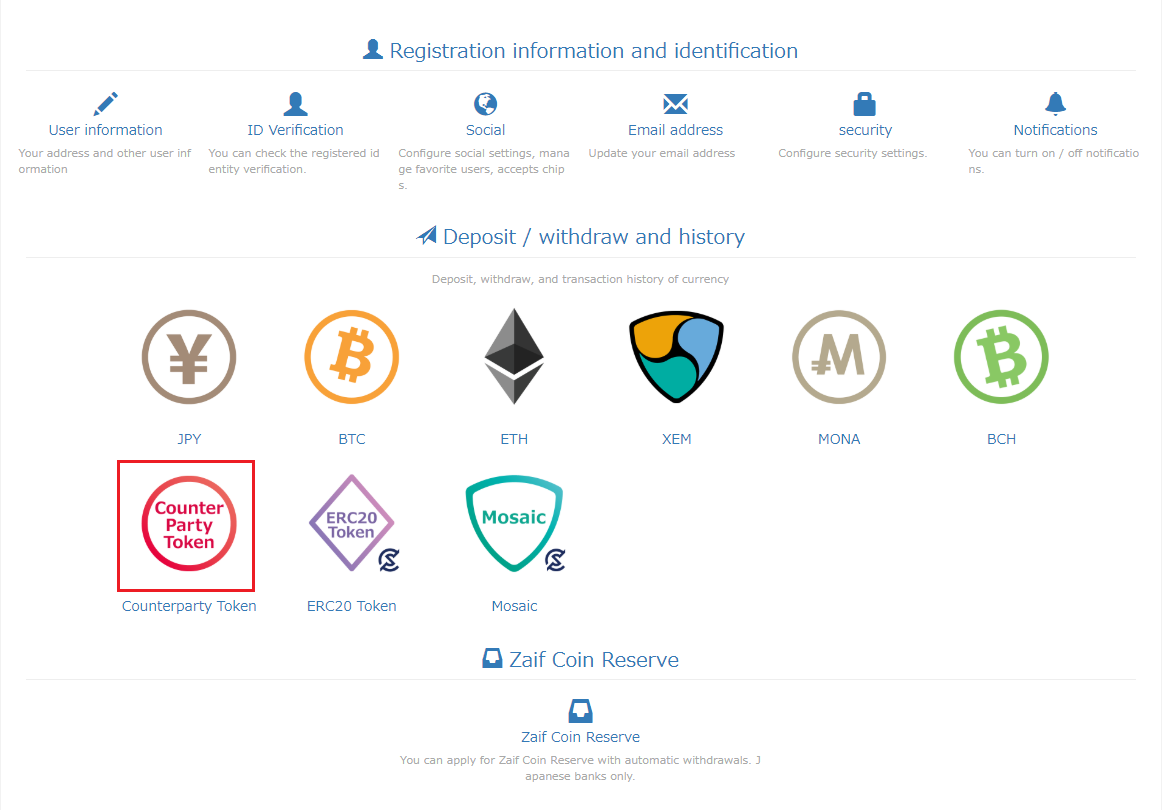 4. Click the "Withdraw" button.
5. Select the token you are withdrawing.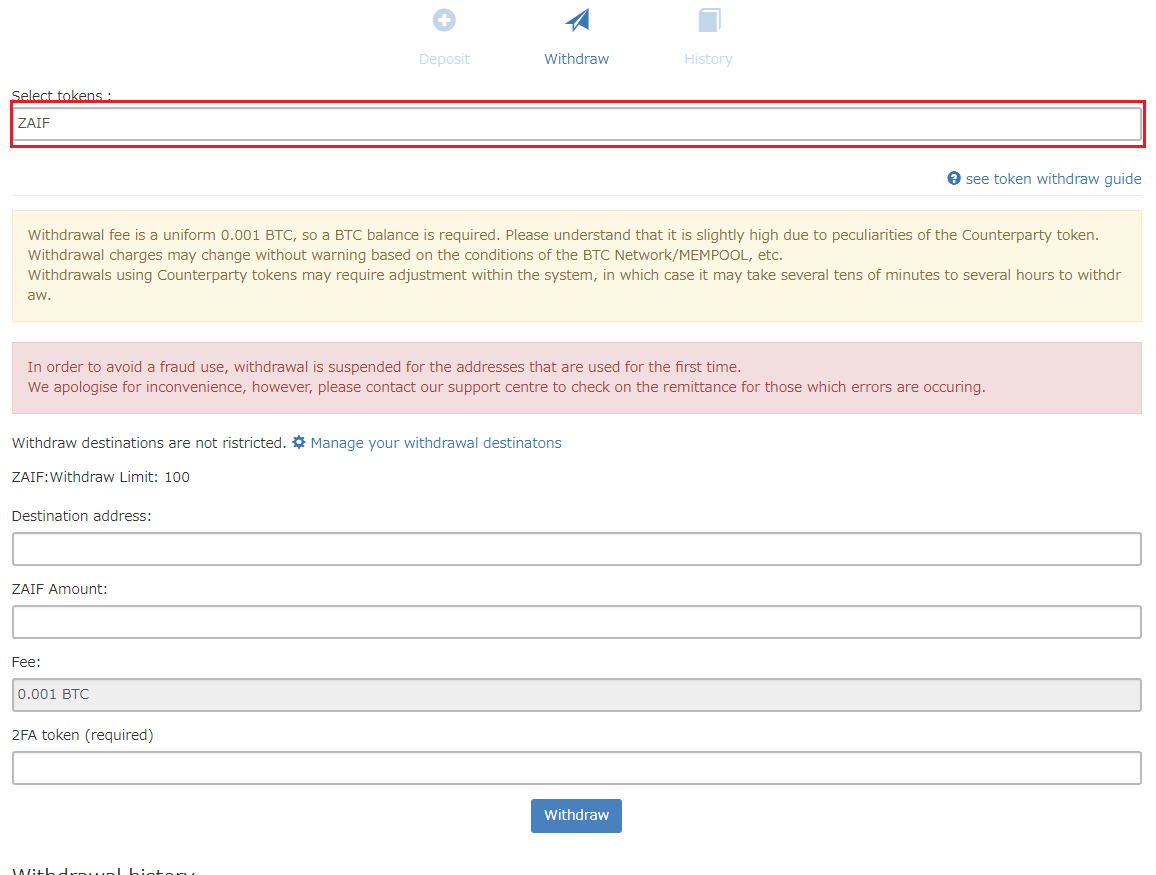 6. Carefully copy and paste the address you want to withdraw funds to in the Destination address text field. You can also choose from a list of pre-registered addresses if by using "Manage your withdrawal destinations". We recommend using this so you don't make any mistakes when inputting an address.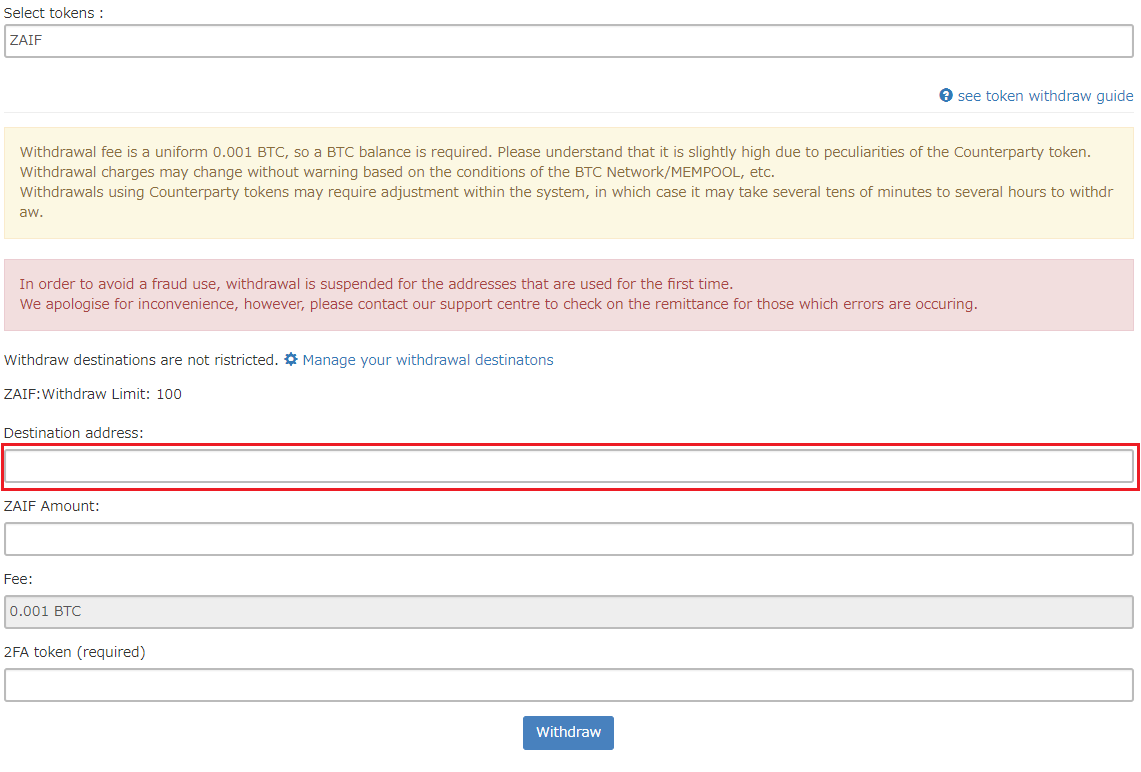 7. Input the amount you would like to withdrawal in the "Amount" field.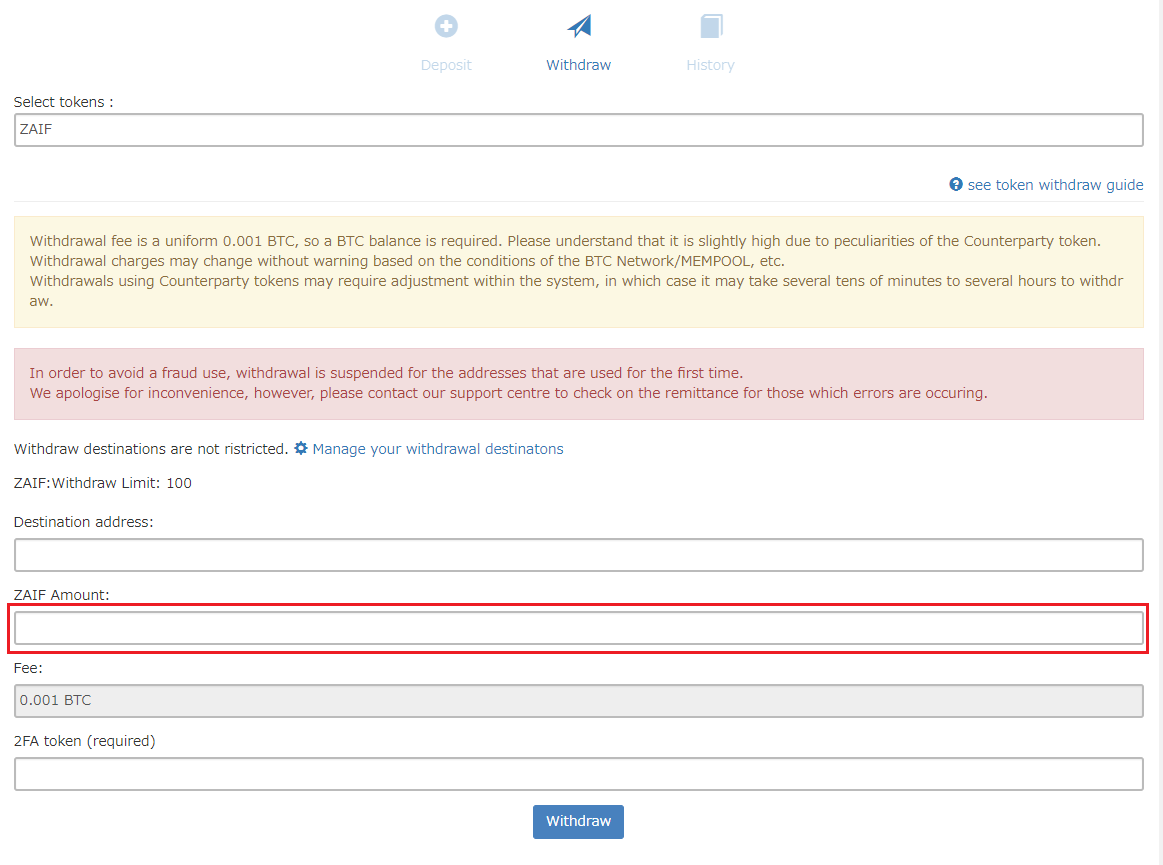 8. Counter Party Token handling fees are fixed as of 4/4/2018. The displayed handling fee will be incurred at the time of withdrawal. If you are withdrawing to a Zaif account, no handling fee will be incurred. The handling fee is paid in Bitcoin, not Counter Party Token, so please make sure you have enough Bitcoin in your assets before sending.
*Withdrawal handling fees change without notice depending on the state of the Bitcoin Network and MEMPOOL. There are some Token withdrawals that require adjustments inside the system - during these times it may take a few minutes to several hours for the transaction to process.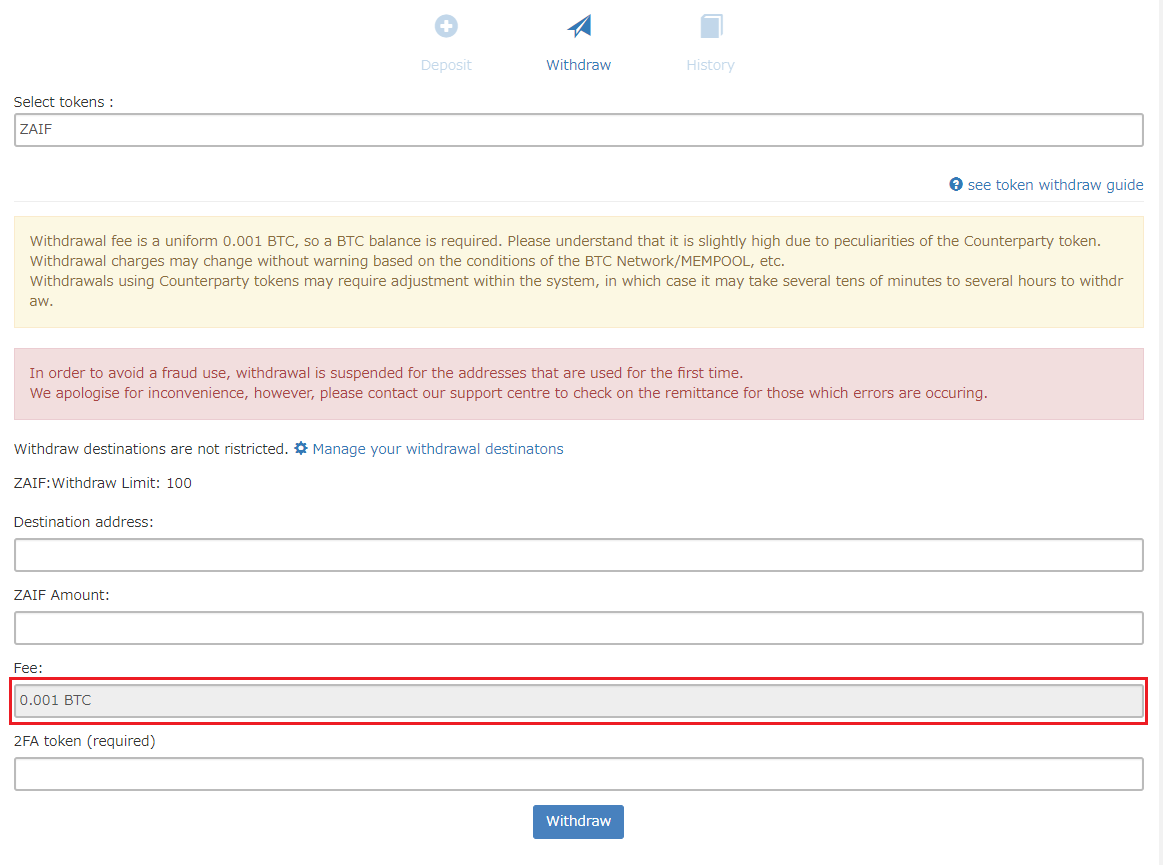 9. Finally, after confirming the withdrawal address, withdrawal amount, and handling fees, check the "I Am Not a Robot" box and click the "Withdrawal" button.
10. Once the withdrawal from Zaif has been processed, the Date, Amount, Handling Fee, and Transaction hash will be displayed in your Withdrawal History. When the verification of your transaction on the Counter Party Token network has completed, the withdrawal will be complete.