Deposits made with Japanese Yen can be done through "Bank transfer", "Convenience Store deposit" and "Pay-easy deposit".
The following is the deposit method for "Bank transfer."
1.Login to Zaif.
2.Click the "Account" button on the top menu.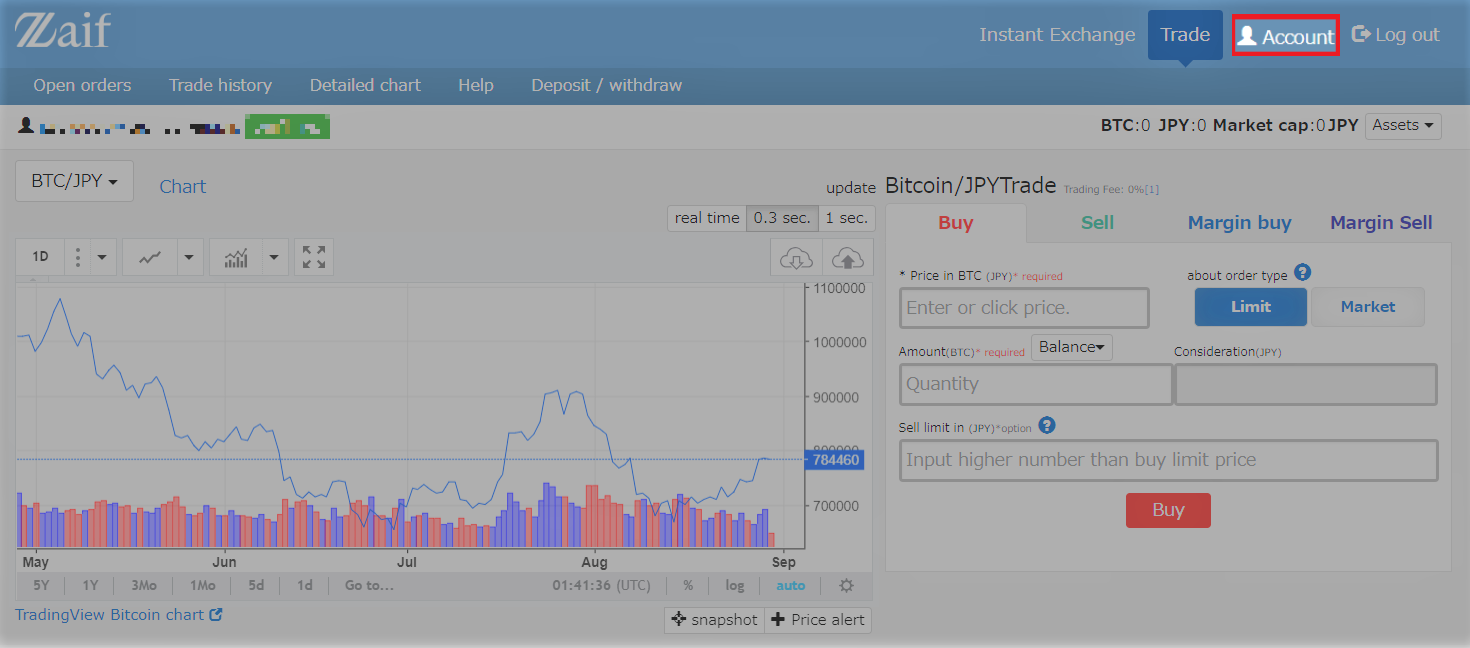 3.Click the "JPY" icon: "Account" > "Deposit / withdraw and history" > "JPY"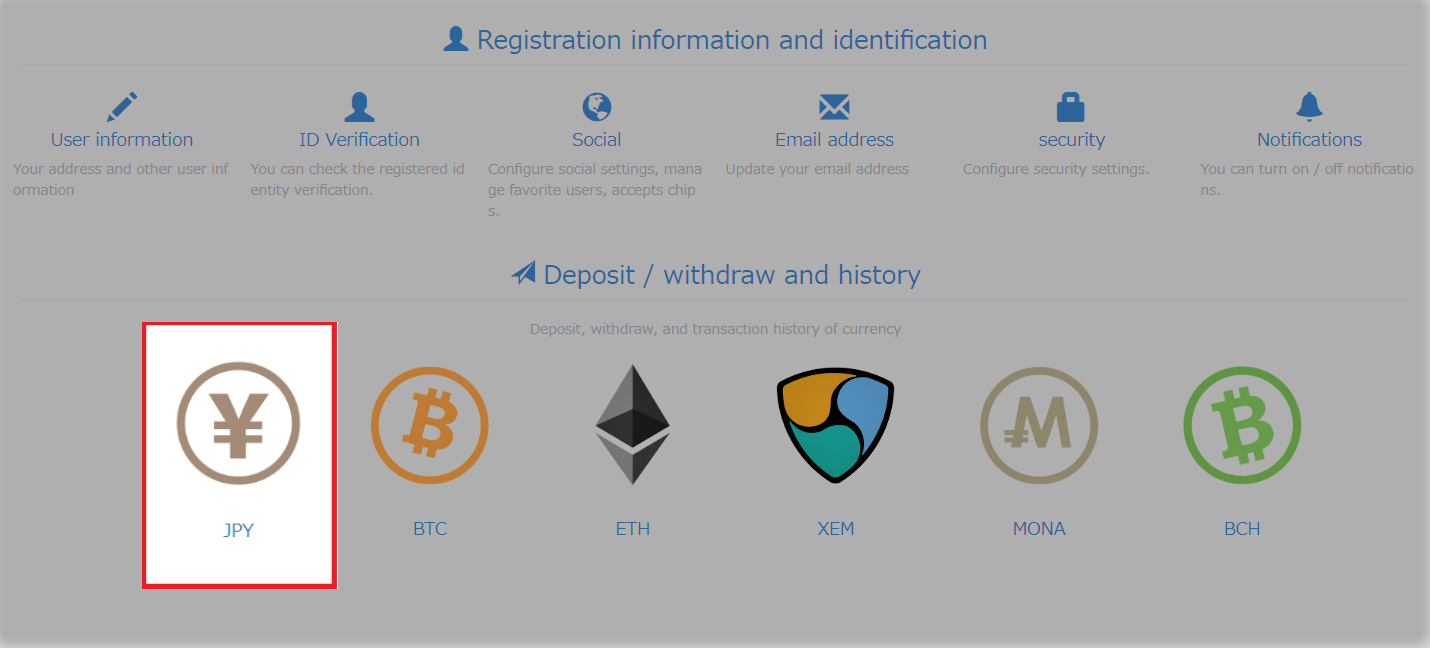 4.Click the "Deposit by bank transfer" tab.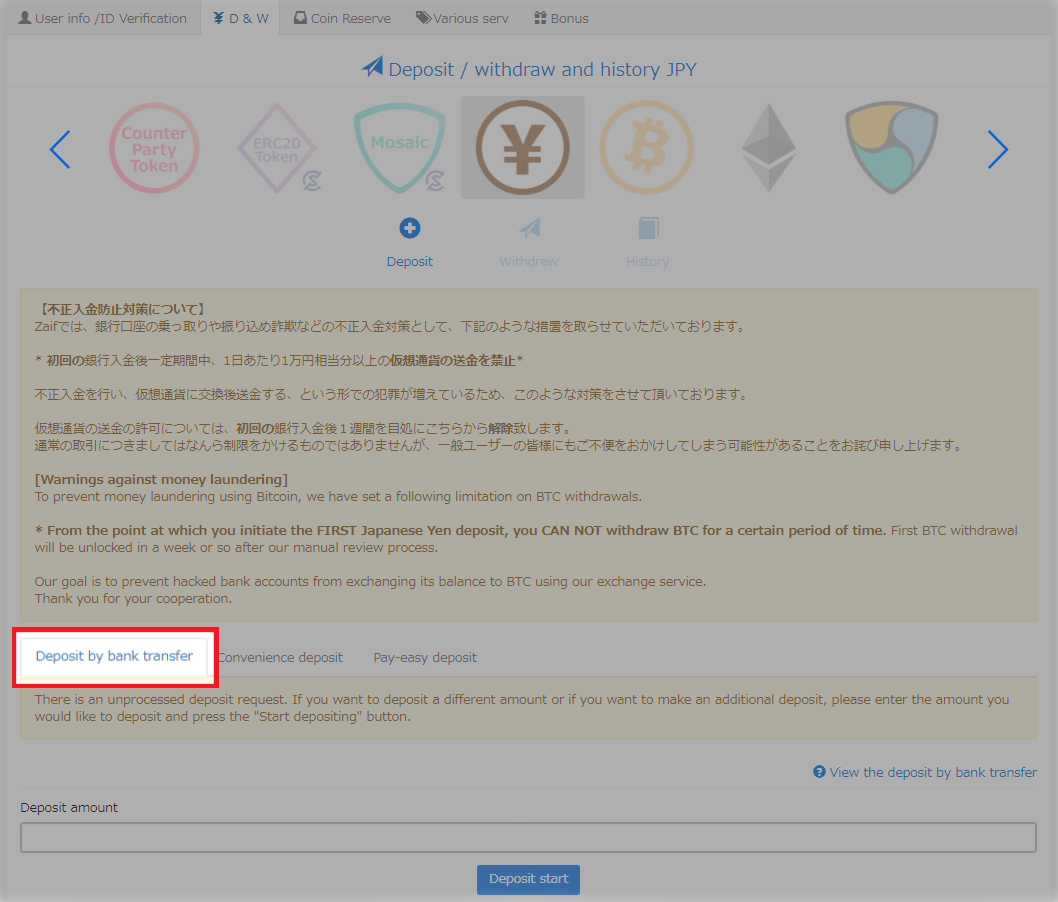 5.Enter the deposit amount in the "Deposit amount."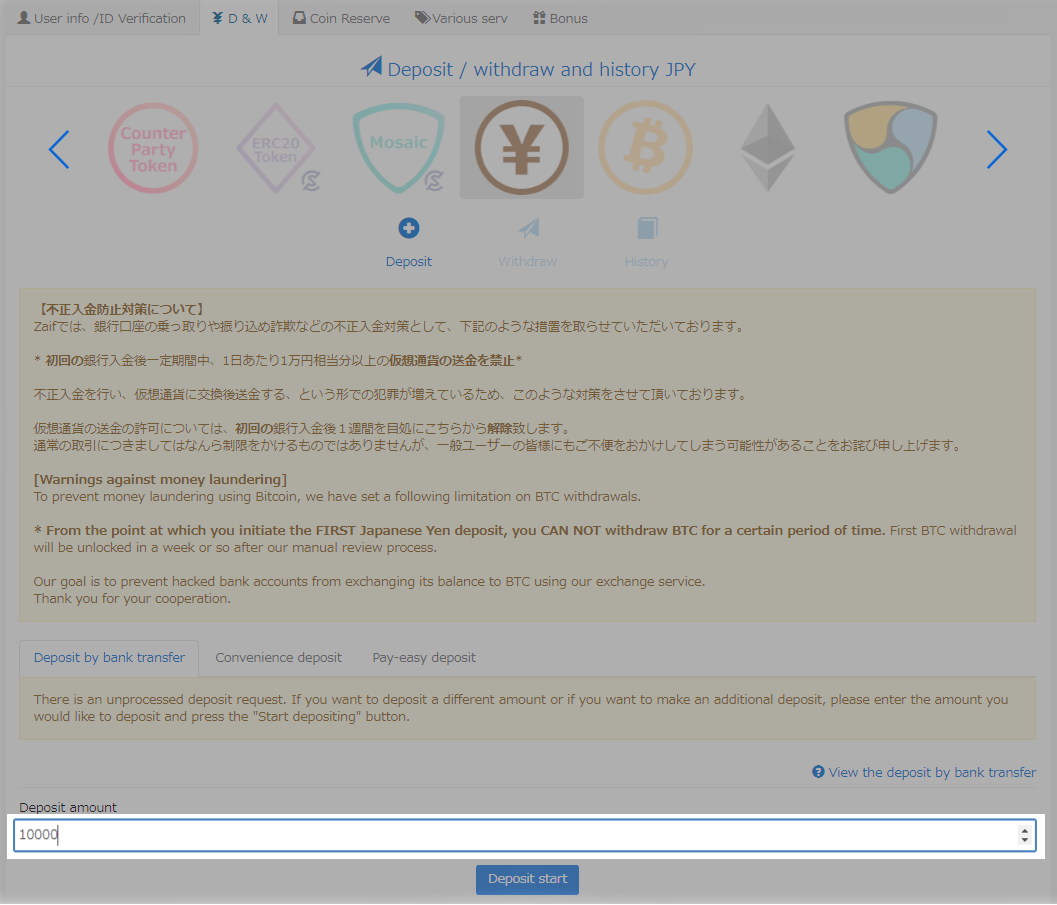 6.Click the "Deposit start" button.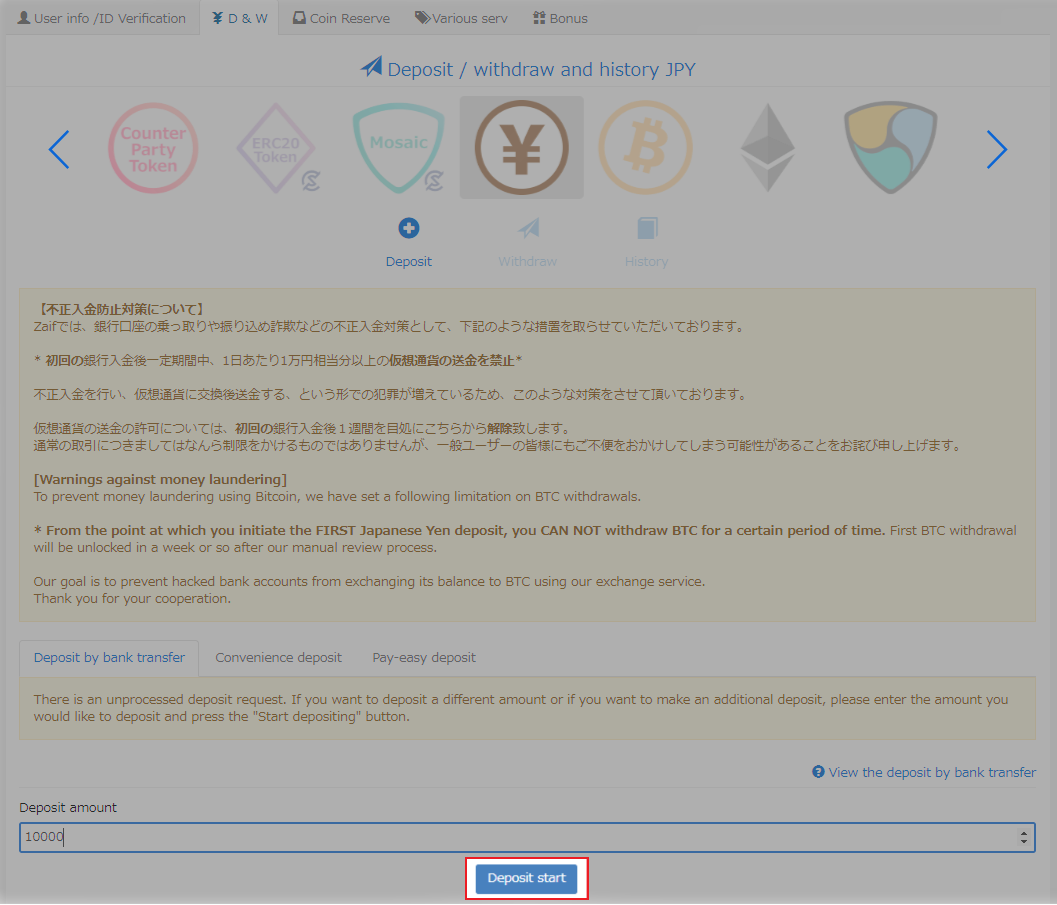 7.On the next page, the Account Name and Account Information of our company will be displayed. Please transfer money to our company using displayed name as a sender at bank or by ATM machine to complete your deposit.
When you deposit Japanese Yen, please enter "user name in Katakana+ID" into sender column.
*The way to change the sender name is different depending on financial institution. Please confirm with your financial institution on how to do this
*In the case you make a mistake or it doesn't appear in your account, please contact us using Contact Support form.